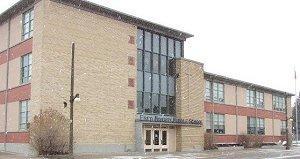 A New Year Awaits...
Dear FMIS Families,
I want to welcome you to the 2020-2021 school year! Although it likely looked much different, I
hope you enjoyed the summer and your child is excited about the upcoming school year. To
ensure your child's health and safety, we have been diligently preparing for a seamless
transition back to school.

On behalf of the staff, we look forward to a productive partnership with you to keep our children
safe while achieving the high expectations bestowed upon them. A healthy partnership between
the home and school is key to your child's success. We ask that you support our efforts by
helping your child:
Understand the importance of respect.

Follow ALL the school rules. We will wear face masks.

Understand their temperatures will be taken upon arrival at school.

Understand they will eat breakfast and lunch in their classrooms.

Share positive school experiences.

Read at least 15 minutes and practice math facts every night.

Maintain a regular bedtime schedule.

Our District has spent the summer preparing for the arrival of our students. We have had many
committee meetings, board meetings and meetings with the county health department. Our
teachers taught summer school courses, attended professional development training and are
ready to implement many new strategies to differentiate instruction for all of our students' needs.
Our teachers have worked hard to prepare their classrooms and lesson plans that promise to
make for another exciting and productive year.

Thank you to the families, staff and community members who helped prepare for the new
school year. Your commitment to ensuring that FMIS remains a celebrated and successful
school is awe-inspiring. A big thank you to Roger Jr., Dawn, and Kelli, along with the entire
maintenance crew, who have worked tirelessly to prepare our school for another year. I eagerly
look forward to greeting students and families again. It continues to be an honor and privilege to
serve as your principal.

As always, I invite you to email or call me with questions or concerns. I am happy and eager to
talk about our school and the children we share. Let's work together to make your child's school
experience a memorable and positive one!

Tammy Mattson
COVID-19 Fred Moodry Plan: